This page describes the second part of my road trip through California, Arizona & Nevada. Make sure you've read the first part!
Day 8 – South Lake Tahoe
This was a relaxing day that we spent in the area of South Lake Tahoe. We first drove to the Emeral Bay to admire the view.
Then we went to the beautiful Baldwin Beach where we spent several hours relaxing, tanning and swimming. I also tried a new sport – Stand Up Paddle (SUP), which is like standing on a windsurfing board with a paddle. Interesting alternative for those windless days, but not a real sport for me 😉
Advise: we paid 7$ for the beach parking. If you want to save some money or the parking is full you can park at the beach entrance and walk – it's not far at all.
After the beach we ate something and headed to San Francisco via the highway 88. On our way we passed very nice mountain lakes and then we drove through many vineyards.
On that day we stayed by my girlfriend`s family in Aptos, which is a small town south from San Francisco.
Day 9 – Point Lobos
On the 9th day we decided to relax more and therefore did not see that much. We drove along the coast on the scenic highway 1 and enjoyed the view. Two highlights of that trip were Big Sur and Point Lobos. I particularly liked the latter one. We parked our car at the Point Lobos State Park and walked several paths among rocks, bays and woods.
What I liked most about that place is the impression of being surrounded by wildlife – there were seagulls, seals, pelicans and other creatures.
We were under impression that despite the fact the park is not large each path leads through a completely different ecosystem. The diversity of plants and animals makes this place truly unique.
Day 10 – San Francisco
After a relaxing day our batteries were charged and we were ready for a full day in San Francisco. We started by driving down the famous, curly Lombard Street.
We parked our car at the Fisherman's Wharf and went for a walk along the harbor. We also went to Pier 39, where sea lions and seagulls rest.
We then left the car and climbed some steep streets to reach the Coit Tower on the Telegraph Hill.
The rest of the day we spent in China Town and the North Beach district, where we had dinner at Stinking Rose which offers a wide selection of garlic dishes, including garlic ice-cream! In the evening we drove to the Golden Gate bridge, but it was already partially hidden behind clouds.
Days 10 to 13 – Los Angeles
The last stop of our journey was Los Angeles. We stayed there for 3 nights, cooling down a bit and catching some sun before our return to Poland. We visited the Matador Beach in Malibu, where we were lucky to see the photo-shoot with bikini models.
We also visited Santa Monica and Venice beach with its famous outdoor gym, green doctors selling medical marijuana prescriptions and many freaks.
The highlight of LA was the Warner Brothers tour, where we could see the set of one of our favorite TV-shows "Friends":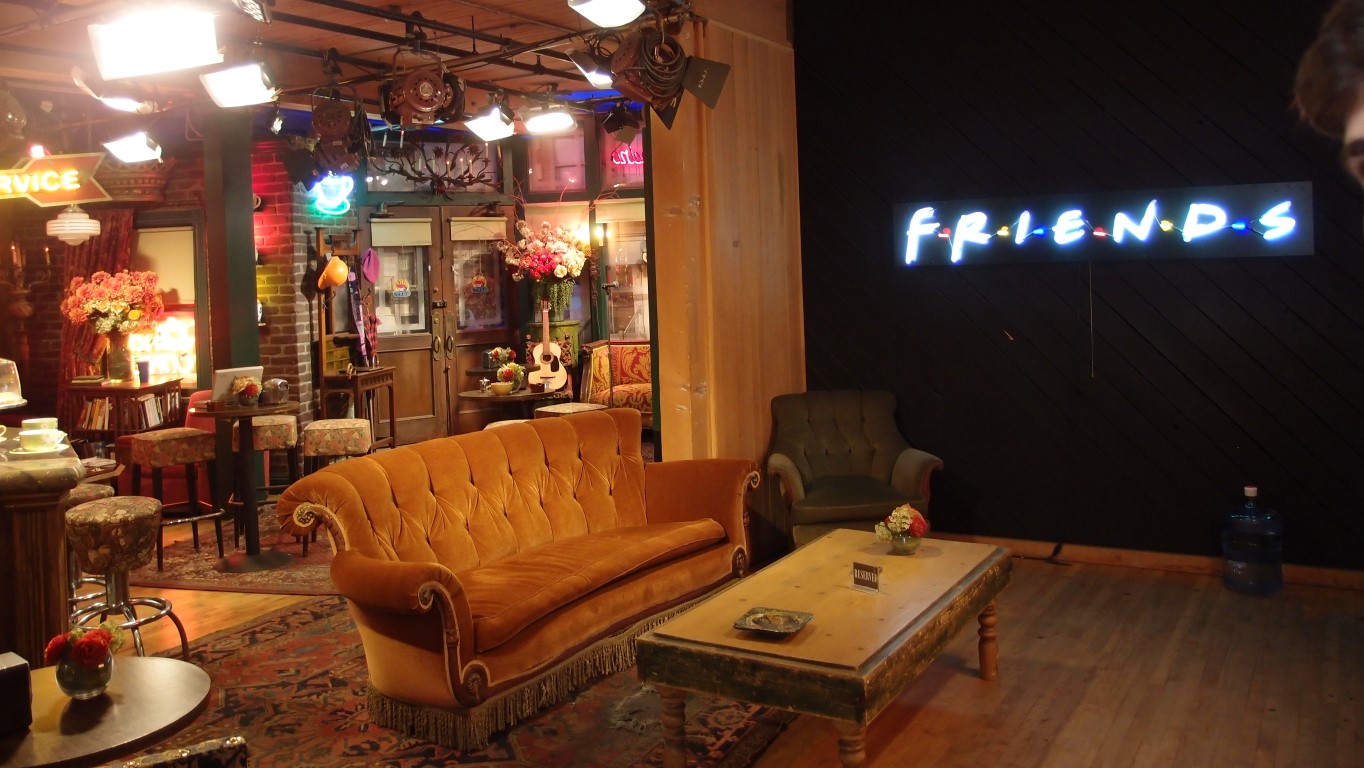 Just before our return flight we spent some time on the beach, enjoying the "Baywatch"-like views:
Summary
It was an amazing trip that we will remember for a long time! All together we did around 3300 miles (5300 kilometers) in our car. Our route looked pretty much as follows:
Can't wait to go on a next one 🙂

<< READ PART I: Days 1 to 7
Check out my other trips:
Zanzibar
|
India